How to increase your Post reach and engagements in Facebook without using "Boost Post"??
Have you got tired on thinking like why the Facebook post of yours is not reaching your targeted audience and not getting the proper engagements??
Then don't worry. In this blog we are going to see how can we analyze our Facebook page and how can we increase the post reach and engagements without using the "Boost Post" option by different post methods.
Find your audience and Page information's using Insights:
Note: Insights option will be only applicable for business pages.
Select Insights at the top of your Facebook page.

Select any of the Insights options like followers, likes, page views, page previews etc…in the left of the page and it will view the selected one's information.

By using the insights option you can easily understand like what will work and won't …
Analyze your Competitor's work from Insights:
If you are a business person you must definitely know your competitor's strength and weakness because we have to do it first and better than them.

By using "Pages to watch" option in Insights you can able to understand your competitor's engagements, so you can perform better than them.
5 Different types of Posts which gives more reach, engagements and audience:
1. Try to convey your content through video
If you watched the above example video carefully, at the starting one person will teach one action to another person and he asked her to show that action to the next person and that person to the next.

Finally it reaches to the last person but the action taught by the first person was completely changed. It conveys the meaning of "Every information is wealth but it has to reach the audience properly".
2. Go with the familiar one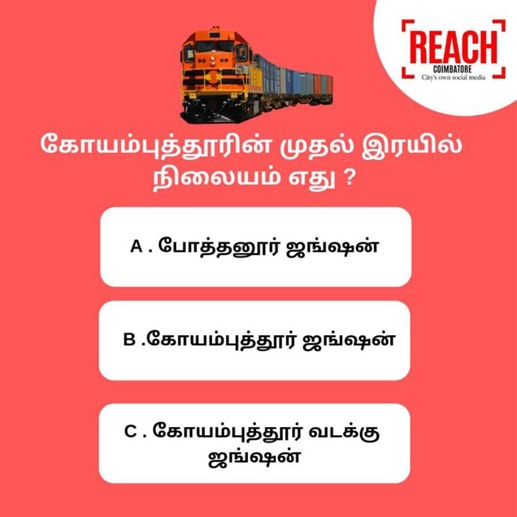 In the above example the question is about "Which is the first railway station in Coimbatore?"

The options for the question are Pothanur, Coimbatore junction, Coimbatore North junction.

Coimbatore junction" is the primary railway station of Coimbatore, so most of them choice will be that because it is the primary and a familiar station to everyone. But the answer is Pothanur railway station.

Do you know why I am saying this type of post will bring more engagements??Because these types of posts are always close to the audience, so the visibility to the audience will be more.
3. Be always on the current trend: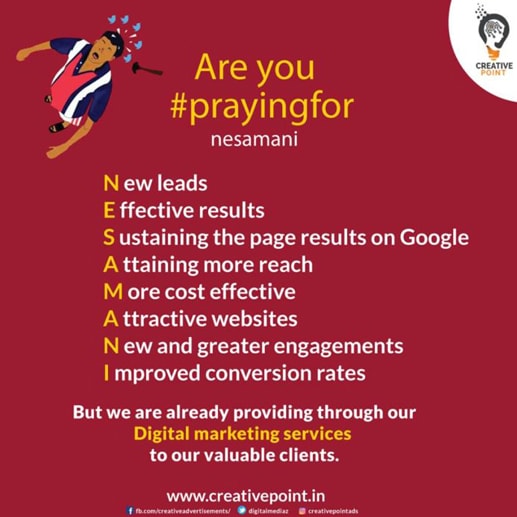 Recently on Twitter and other social media's, one hashtag called "#prayfornesamani" has become a viral one.

Everyone is started to search who is nesamani and what happened to him??

After sometimes many images and videos related to that post has started to become a popular one.

Many popular business firms were also started to promote their business campaigns through it.
4. Give importance to Carousel based images: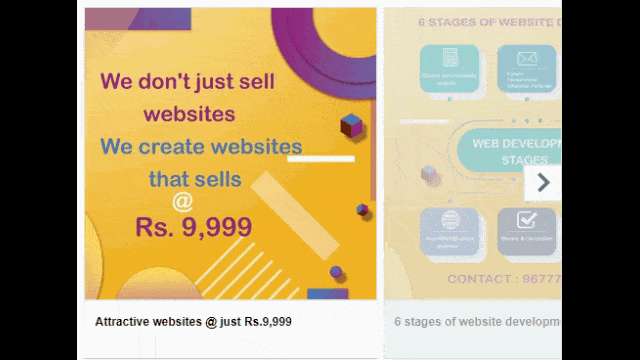 Carousel images give the best results for business engagements because by using it we can show some more information than the usual business posts.

n the above carousel image example it is showing the information's like website developing costs, services of website development, name of the best website development company in Coimbatore.

It also looks so attractive and unique for the business related posts.
5. Try to give some information: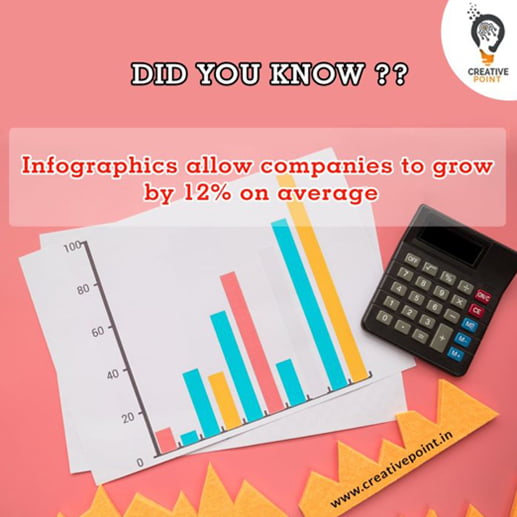 You can provide some information's as like the above example because information is everywhere around us but the reach of the information is very less.

It will create more audience because if you are ready to provide any useful information and the people will also definitely follows your page.
Conclusion:
You don't have to spend often money on ads to grow your Facebook reach and engagements. If you follow the above post types you can easily drive reach, engagements, traffic to the websites and can bring more business.