India's Noted Digital Marketing Agency
6 Epic Reasons to Hire Us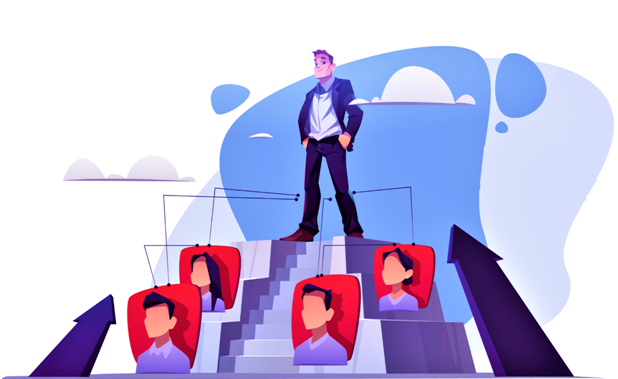 I. We Spectate Your Flaws & Nourish Apt Assistance @ Digital Marketing
'Priority' is our identity. We discuss about Why, How, & What by professional & premium tools in coalition with marketing mentors to offer the exact solution and service needed for your business to survive in this 21st century.
II. Optimizing Entire Business By Website Design & Development For Reinforcing your Lead Generation & Brand Recognition
Losses may interrupt anyone at anytime on business. Our agency easily sorts out this with modern 'Web Engineering' & 'SEO'. So,we can easily re-direct your investment into returns just by publishing a dynamic website for gaining more conversion rates & brand visits.
III. Increase Your Brand & Business Value with Our Smart Innovative & Structured Concepts via ' Trendy Techniques'
Upgrade to current trend with the new techs & tools can have a high chance to turn as an authorized enterprise & get an easy recognition even apart from your native location. Since 2010, we directing all our clients by teaching sentiment analysis of people with versatile tools to get more conversions as well as expanding sales on the E-market within a quarter of a month.
IV. We showcase the power of social platforms & entice the audience with posters, designs & promotions
Our team exhilarates your business through social media promotions across the states & nations for hiking the revenue status with creative banners and meritorious content writings to hook the total online audience in an ideal way than other agencies. Unite with us to be the greatest competitor in your industry.
V. Guiding & highlighting the hidden gimmicks about engaging with new & daily audience to maintain your market value at long-term
Enrolling on digital media with only posters & banners doesn't patch up you with all online users. There is a way ofcommunicating with professionalism. Here Creative point breeds your company with automation chatting tools to engage people often & flawlessly via 'Whatsapp' API & smart chatbots.That projects you as a consistent & active service provider and stands out in your competitor's performance.