Whatsapp Business API – Secret behind every enterprises sales & growth of their products
Mark-Zuckerberg bought Whatsapp from Acton and Koum with $19 billion in 2014 and announced it as a "0" cost app along with an ad-free concept. Popularity increases with credibility on Whatsapp. To lengthen its service facebook announces the 'Whatsapp Business App' in 2018 for business usage. Then it crosses 500million+ downloads in the play store still holding the top 5 highest downloadable apps in the world.
Here we discuss the Whatsapp & Whatsapp business and Whatsapp API integration with the Creative Point agency the best Whatsapp API provider in India.
Scheduling the business in this pandemic is conducted over by Whatsapp Business App. Next to customer satisfaction with your service 'customer handling' is the top prioritized trick to sustain in your industry without any severe losses.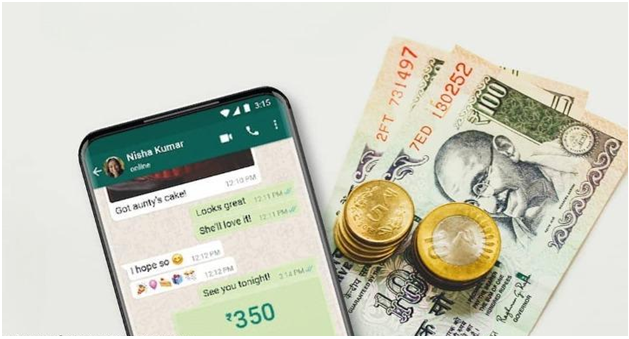 Across all small & medium business sectors, people promote their products with the Whatsapp Business app by using the features built within Whatsapp.
Whatsapp Business App provides us to control our own business on digital medium with non-stoppable by using these features at "free of cost".
1. Business Catalogue
Organize your products with quality images to gain people's attention towards purchase. Here are where people turn as your customers via Whatsapp Business App.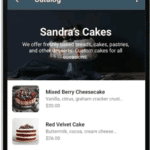 2 .Fast Chats
Waiting seems to be non-punctual in your services. Better dawn for a business is overtaking your opponents by providing proper interactions & solutions to the people within a fraction of seconds by pre-typed text/FAQs.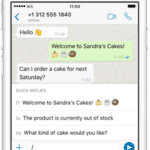 3. Easy & Secure Payments
Whatsapp officially announced payment integrations in '06-November-2020'. Still, many businesses are using Whatsapp Business App with their customers to showcase their products & receive payments with secured UPI integration.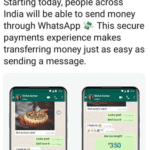 What is the Whatsapp Business API?
Whatsapp Business API integration provides flawless services and professional bonds with your current & upcoming clients through automation with template messages & chatbots.

Creative Point is one of the Whatsapp Business API providers in India. Just get your demo of WhatsApp business API integration to your existing CRM or get full guidance from our team on How to send messages using Whatsapp Business API?

Whatsapp Business API enables your business to communicate with customers from all over the world with more than one person as admin to handle the messages from sending to receiving with pre-approved message templates agreed by 'Whatsapp Policy'

Generally, this Whatsapp Business API has two types of messaging for interaction with customers without adding contacts
Session Messaging:
Daily chats with the customer are called 'Session Message' in detail, WhatsApp only gives access to the company a 24hr open window to send free messages using WhatsApp API when the user lastly interact with you. This happens when a user starts a conversation 1st.

This means when a customer reaches you about the service you are providing and starts questioning by Whatsapp message you can reply for free with 'zero cost' by sending details of your services like photos, videos, pdf, audio, links or even a Template Messages.

If you do not answer the client's questions or that client didn't respond within 24hrs you will only be able to send in the form of 'Template Messages' to start your conversations or remind them about your services which have some charge apply by Whatsapp and those templates must be an approval one from same WhatsApp team.
Template Messaging:
The messages sent by the team/chatbot out of the 24 hr session window which is a '24hour rule' designed by Whatsapp is 'Template Messages'. As mentioned before template messages are submitted to WhatsApp for verifications just for avoiding Spam, Threat alerts, Drug/Alcohol content.

Amount to be paid for sending the template messages to your customers with proper approval messages, here BSPs like a Creative Point agency charge with different best packages for 'Outgoing Template Messages'.

The sample template messages to send for users which are appreciated by Whatsapp are,
ACCOUNT_UPDATE
PERSONAL_FINANCE_UPDATE
ALERT_UPDATE
SHIPPING_UPDATE
ISSUE_RESOLUTION
TICKET_UPDATE
PAYMENT_UPDATE
TRANSPORTATION_UPDATE
To understand see the diagram below of how it's happening in real time conversations with 'Session & Template messages'.
Whatsapp Business API integration features for all medium to large enterprises:
24/7 response:
API integration optimizes your chats with automation to guide your customers with a link and product templates or announces them to back again in working hours even you are sleepy.

3rd party integration:

Systematic interactions are possible with API(Application Programming Interface). Connect your Whatsapp Business API with your existing CRM or billing software with proper lead by the Creative Point team.
Secured Chats:
Theft of data is strictly eliminated here by 'Whtsapp Security Policy' which is WhatsApp send message to all contacts by end-to-end encryption. Whatsapp ruling the digital world by doing data isolation to sustain its position

Long text simplification:

Avoid chats by typing letters. For WhatsApp Business API integration Creative Point provides you with some set of codes that can pre-load with texts & send to your 100+ users with simple clicks
Get a 'Green Badge':
Official businesses gain attention by their verification from authorised platforms. Meanwhile, get a 'Green badge' for your WhatsApp Business from a reputed business solution provider like Creative Point agency.

Message Automations:

The API integration can give access to WhatsApp automation which can perform as a WhatsApp chatbot. Generate chats with pre-filled messages with buttons so people can easily acquire attention towards action for purchasing.
Notifications & Alerts:
Keep your clients always engaged with you at any time by some reminders for purchasing your products or send alerts with offers via Whatsapp Business API notification messages.

Whatsapp multiple users:

The advantage of any product is decided by its usability. Handling huge customers by single account will create a downfall for your business. The API integrated WhatsApp business account had a multi-user facility to encourage more sales with null errors.
Top 7 benefits for your business by using Whatsapp Business API.
480+ million Whatsapp Business App users are crossed in India to spread their business for digital presence. Connect across nations to take over your products for showcasing the standards & connecting with real-time business dealings by WhatsApp API.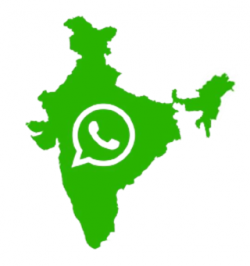 Huge population of a country decides its economic growth by consuming the products. Being an Indian business company, give priority to our 2nd largest populated country of the world. Here can easily generate high leads with digital communications by the help of Whatsapp Business API's integration which can gather more than 1000 users with a single account just by connecting WhatsApp API link to send messages without adding contacts.

7 ways of benefits to all enterprises with WhatsApp business API integration at your CRM or billing software by the Creative Point agency team.
i) ANALYTICS & TRACKING:
Graphical statistics are shown by WhatsApp Business API in your CRM dashboard. Those data provide information about the present status of your messages/product reaches.

So, you can easily hook the audience again by sending notifications with links & descriptions via Whatsapp to your 100+ customers.
ii) Scheduled Messages:
Postponing the messages and sends to the broadcast(group of customers) as your wish is now possible with Whatsapp API. Scheduling it by pre-fixing date & time in your API integrated software to reach them at the exact time.

This is a general alert like offers, updates, your product pricing pdfs, registrations etc. Scheduling acts here as lead generations.
iii) Time Management:
As saving money in your business is more equal to handling the clients with proper replies at regular intervals of time. Whatsapp API automates the messages with the help of chatbots while you or your team is offline.

Typing messages are replaced by simple drag & drop messaging templates to guide your clients to make them free of waiting for responses.
iv) WhatsApp verified account:
Account verification makes you as people's choice in the world of spammers. By getting 'Green Tick' verification in WhatsApp Business from 'Facebook' you turned into an official service provider.

Your customers consider you as an authorised enterprise in the industry & everyone accept your proposal with a lot of credibilities.Check your company has eligible for a Green badge in Whatsapp Business by these guidelines. (make it a link to a blog for 'how to access green tick to my Whatsapp business')
v) Easy Re-Targeting:
Customers decide to decline your service at any time. So, just notify them with approved template messages about your new events & discounts by any coupon codes or timer based offers.

Re-targeting can only be possible with your existing customers through WhatsApp. Only if they submit their details via ads/mails or even by your official website
vi) Risk Free Integrations:
Main vision of the Whatsapp Business API is to deal more than 1000+ users with manually as well as programmatically. Combining your CRM softwares with API to make a business smoothie by simple automation with chatbot installations.

We provide some set of PHP/Python codes after successful integrations of Whatsapp Business API in your CRM or Billing software with simple instructions to avoid any data thrashings.
vii) Maintaining '3P'formula:
Productivity: Just publishing ads in online doesn't provide value to you. Approach the audience with more info about your company with Whatsapp API smart messaging tactics to blend with your services.

Performance Growth: Generally, any individuals decide to purchase or pick an agency by their consistency in their service. Fitting an API with your WhatsApp Business avoid complications in your service presentation globally.

People's Choice: Confimative responses boost your brand quality better than before. By keeping in touch with them & sequencing the message with automation, you have a chance of extending the service you provide by the way you guided
How do chatbots hold customers with your services longer?
Mistakenly many companies are failed to establish chatbots to their WhatsApp messenger/website.Get an immediate actionfrom the customers just interacting within the moment throughtriggering FAQs by bots.

Rapid approach to your clients tends to upstream the sales/Conversion rate through the 'Chatbot Installation'.Hire our Creative Point team to just elevate your Whatsapp Business with automations loaded messages by segregating apt keywords.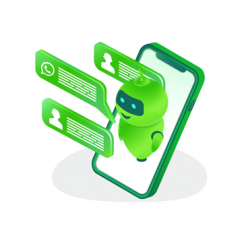 Typing messages are not enough for your daily chats & meetings. Only API enabled WhatsApp Business App can be fit for chatbot approval. Even though the WhatsApp Business App has some limited automated messaging system which is 'Away Messages'

Always send – Send every time auto reply to an incoming messages

Custom Schedule – Pick a particular time for automated Response (like in luch break)

Outside of Business hours – Any message received in outside of the business hours send notification to be back on your working time.

By Whatsapp Business API integration you can send a automation message with advance level by adding links & buttons in messages at any time while you are with client interactions.

13+ years of experienced digital solution provider in all over India for any type of business growths & requirements. Tie up with our reputed agency for your digital transformation with industrial evolved guidelines.
FAQ:
1) Is Whatsapp API free?
No more BSP(Business Service Providers) are handling this with free of cost. But we consider it with detail explanation about the Charges applies for your favours.
2) How much is Whatsapp Business API?
The cost may differ from business to businesses about the usage of the template messages with proper judgements. Creative Point declares about how to use it with effective people(customers
3) What is Whatsapp for business API?
WhatsApp dominating across the world with it's billions of users. Gaining an API is an addition for massiveservice providers. It rises your brand with superiority by your multi user functionality from API.
4) What is the average cost of API integration ?
Whatsapp API for business
5) How to use Whatsapp API to send messages?
Don't worry your will get an team of guidance from start to end of the API integration to your Whatsapp Business. Here Creative Point direct you to complete WhatsApp integration with website too.)
6) How to get Whatsapp Business API for free?
Whatsapp API for business uplift your career journey with lead a good revenue among your competitors. Whatsapp API account only be available with pricing from team 'WhatsApp'. We here to help how to apply for it.
5) Wrapping up:
Get in touch with the Creative Point agency an official business partner of 'Whatsapp'. About Whatsapp API send message pricing  details can be discussed with our officials. Just join an  Whatsapp Business api tutorials for a new beginning.