Top 5 AI websites will blow your mind
This Article showcases five cutting-edge websites that leverage artificial intelligence (AI) technology to create unique and innovative user experiences. The featured websites may include AI-powered chatbots, personalized content recommendation engines, voice-activated assistants, predictive analytics tools, and more. The article aims to provide readers with an introduction to the latest advancements in AI and inspire them to explore new ways of incorporating this technology into their daily lives.
1. IconifyAI
IconifyAI is a valuable tool for designers, developers, and anyone who needs to create high-quality icons for their projects. Whether you're working on a web or mobile app, or a marketing campaign, IconifyAI offers a fast, easy, and affordable solution for generating the icons you need.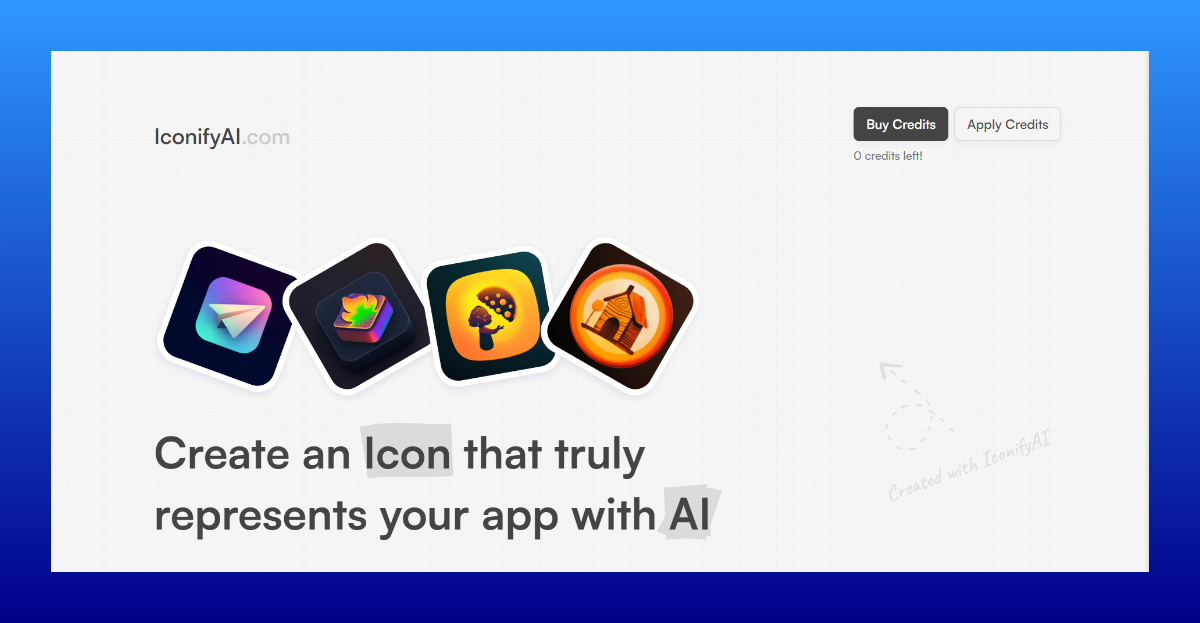 2. Murf
Text to audio! Make studio-quality voice overs in minutes. Use Murf's lifelike AI voices for podcasts, videos, and all your professional presentations.
Murf is an innovative website that offers a practical and engaging approach to online learning. With its project-based courses, experienced instructors, and supportive community, Murf is an excellent platform for anyone who wants to learn new skills and gain practical experience.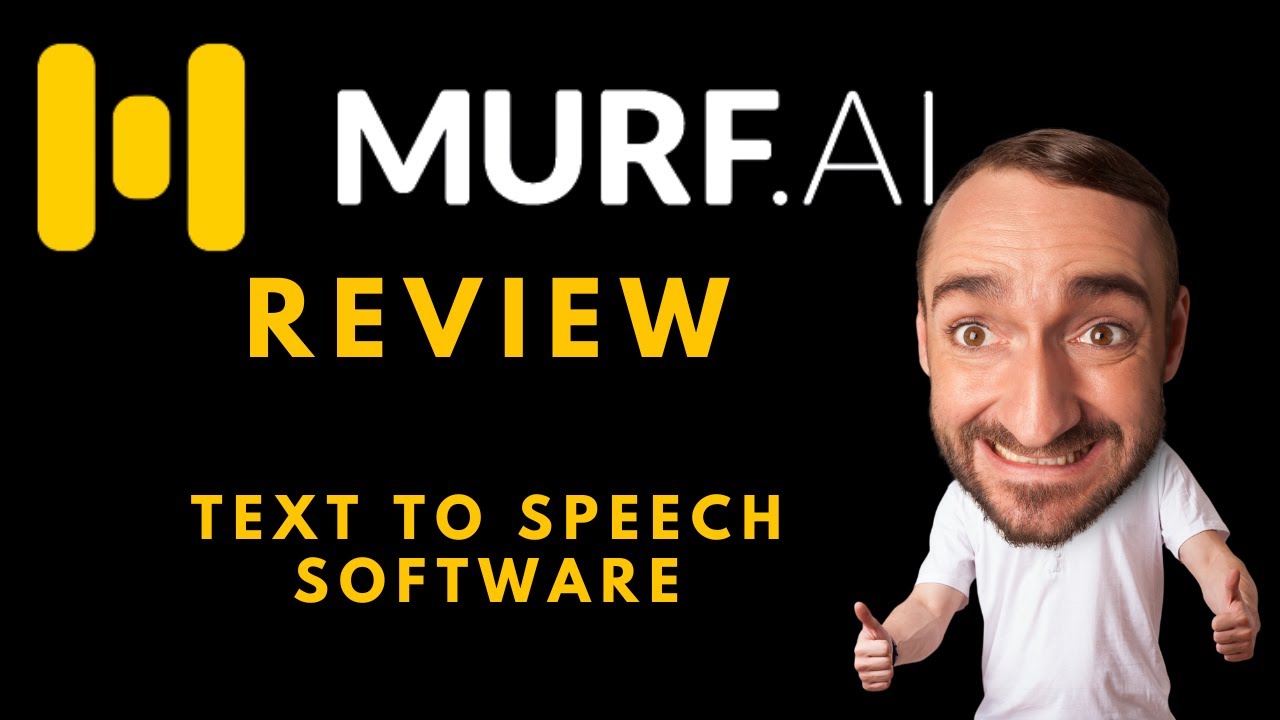 3. Synthesia
Synthesia is a website that offers an AI-powered video creation platform. It allows users to create high-quality videos quickly and easily, without requiring any video production skills or technical expertise. The platform uses advanced AI technology to automate the video creation process, which includes generating lifelike voiceovers, translating content into multiple languages, and adding visual effects and animations. Synthesia is ideal for businesses looking to create engaging marketing videos, explainer videos, tutorials, and other types of video content.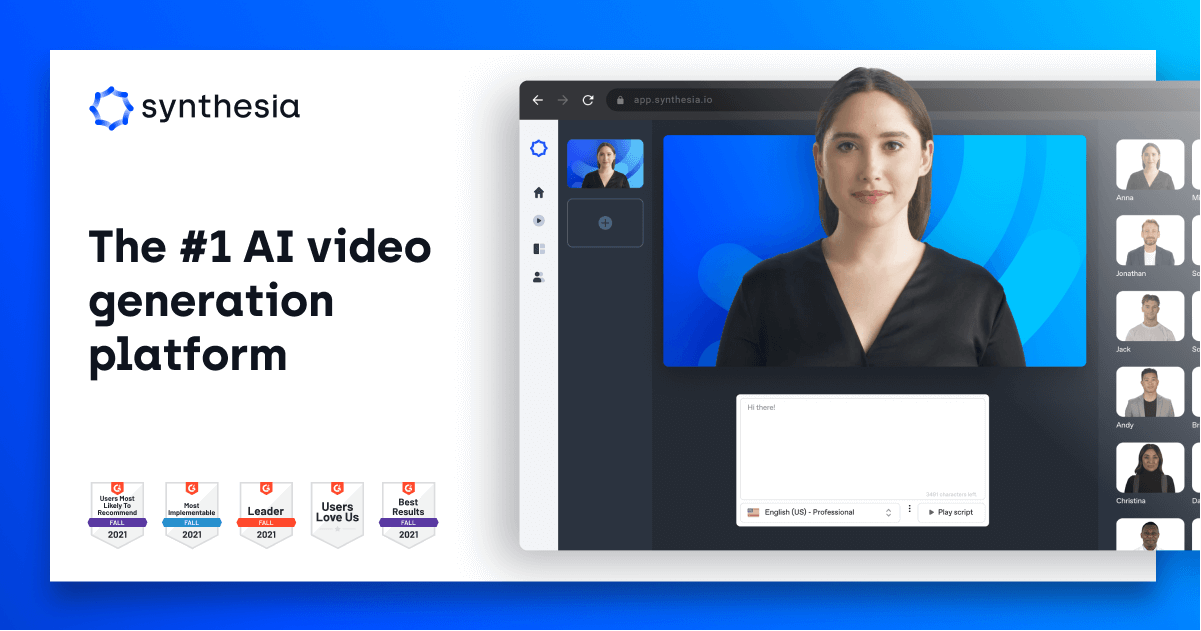 4. Rytr
Rytr.me is an AI-powered writing tool that helps users create high-quality content quickly and easily. The website uses advanced natural language processing technology to generate text based on a user's input and parameters. Users can input topics, keywords, and other information to generate content that is optimized for their specific needs. The platform can be used to create a wide range of written content, including blog posts, articles, product descriptions, and more. With Rytr.me, users can save time and effort while creating compelling, well-written content for their website, blog, or business.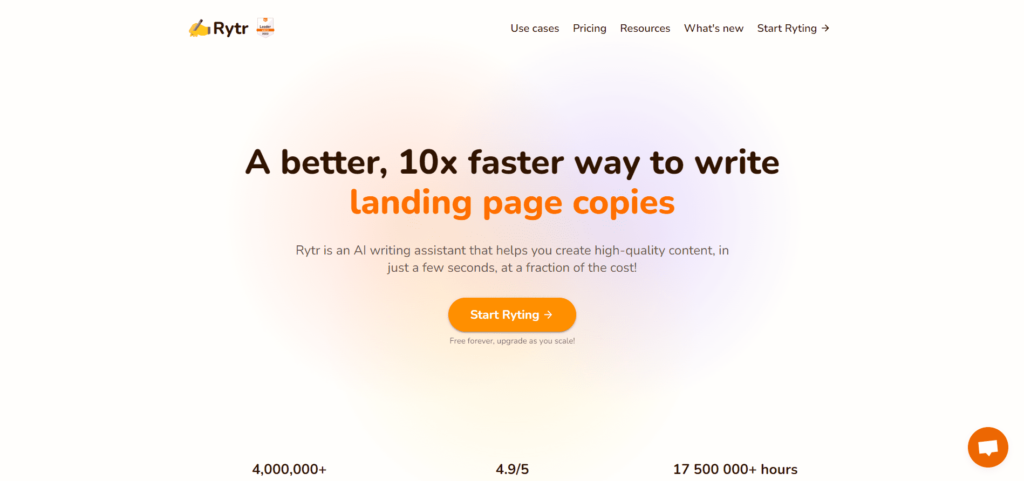 5. Airgram
Airgram.io is a website that offers an AI-powered chatbot platform for businesses looking to improve their customer engagement and support. The platform enables businesses to create custom chatbots that can automate various customer service tasks such as answering frequently asked questions, providing product recommendations, and processing orders. The chatbots are powered by advanced natural language processing technology that enables them to understand and respond to customer inquiries in real-time. With Airgram.io, businesses can streamline their customer support operations, reduce response times, and improve customer satisfaction. The platform also offers real-time analytics and reporting, allowing businesses to monitor chatbot performance and gain insights into customer behavior.