How should be the Email templates for increasing your business?
Many of you people were started to think of after reading this blog title "Is still business persons are using Email's for their business campaigns??" (Or) "Is it giving the effective results for the business persons??"
These kinds of questions may arise naturally because nowadays Social media marketing creating a major impact in the field of digital advertising. By using Social media marketing the advertisers can reach their targeted audience easily and effectively. But still Email marketing is the effective, professional, and traditional marketing strategy. Even the small business people can start their business campaigns in it without spending more money.
Email marketing has its own and best advantages like Building credibility, Improving communication standard, Lead generation etc… But you might ask "Why it seems like not getting better results than other marketing techniques??"
The three simple reasons are "Without knowing business purpose, improper mail format and lack of information's.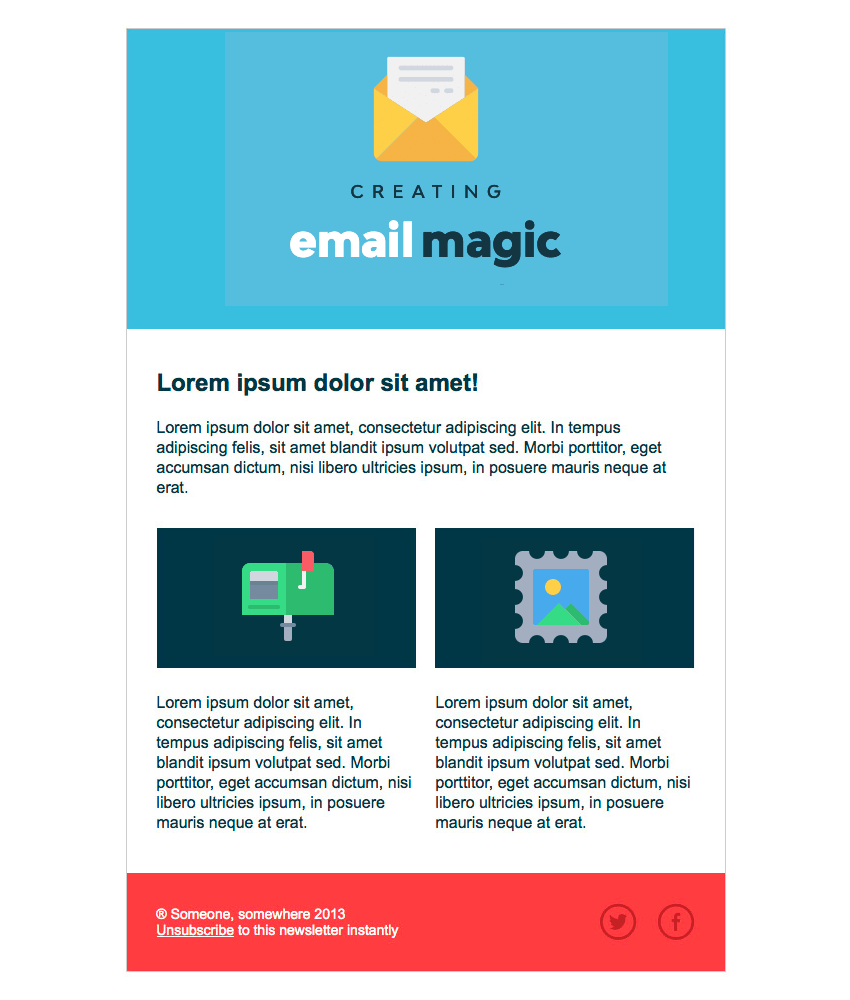 Improper mail
To produce an effective results from Email marketing you can use Email template's instead of sending regular text alone format.
What is Email template?
An email template is an HTML preformatted email that we can use to create our own unique email template by changing proposed content to our own.
There are many online Email template editor sites like mail chimp, beefree, themeforest, etc… by using these websites you can create your own professional responsive email templates.
How the Email template Should be ?
Email templates should be:
Easy to read – According to the report from Litmus Email Analytics the average time spending on reading an email is minimum 18 seconds so don't try to pull over some big contents inside your Email.
Wants to look attractive to the readers – Even though if you used Email templates for your business campaign that should be pretty much good in the form of visuals otherwise the percentage of reading email might gone low.
Informative – Focus on your strength – The information that you are going to provide should satisfy the reader. By doing it will create the chances of converting a reader into a client or customer.
Make ways to easily reach us – After providing the above three features we have to create a way for the email readers to reach and know more about us by adding our social networking site links, our website link, phone number, email id etc…
Conclusion
Email marketing is still and going to be a one of the effective and professional marketing tool for any business whether it is small or big. If you used the email marketing properly for the business campaigns it will definitely brings a worthy business to us.